Game Of Thrones' last season cut one scene that could have been essential to fans' comprehension of one of the show's most controversial scene: Jon Snow (Kit Harington) killing Daenerys Targaryen (Emilia Clarke).
Jon chose to murder his sweetheart and auntie destroyed and wrecked King's Landing with the help of Drogon, after she had pledged to take the city without any bloodshed.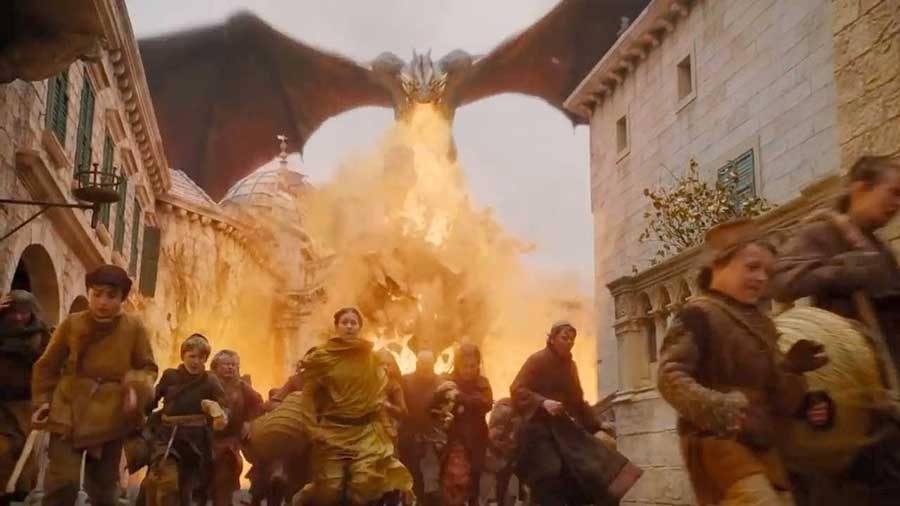 Now thanks to a new book, the fans can see the concept art for the series finale for the first time, and it has revealed that another scene leading to this pivotal scene was chopped.
The book The Art of Game of Thrones uncovers that the showrunners cut out a whole sequence that would have shown Jon Snow walking through the annihilated King's Landing before meeting with Daenerys.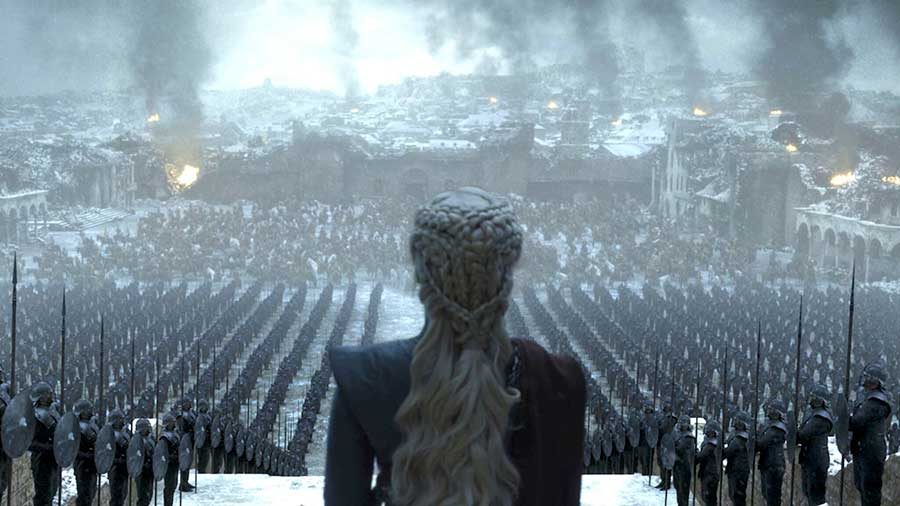 The sketches, signed by the show's production designer Deborah Riley, would have demonstrated to us a conflicted and troubled Jon Snow venturing through the remains of the incredible city – before meeting the Unsullied armed force for the last time.
From The Art of Game of Thrones, from Insider: https://t.co/XKl1qYDrq4 pic.twitter.com/qKhxQkZNQ9

— Crown_For_A_King (@Crown_ForAKing) October 9, 2019
Seeing the ex-Night's Watch Lord Commander who was conflicted with his decision to kill his love – and encountering her most faithful defenders – may have very much helped fans to process the disastrous choice that was to come.
'As Jon heads into the Red Keep, struggling with a choice only he can make, he comes upon a huge pile of snow that reveals itself as a sleeping Drogon,' the scene's caption reads. 'Recognising Jon Snow, Drogon allows him to pass through the door that leads to the throne room… Unsullied soldiers guard below.'
Obviously, Game of Thrones fans realize that there's a ton from the demonstrate that never made onto the screen but what are your thoughts about this scene being removed from the finale?
Let us know in the comments section.