Posted by Brandon in Celebrities
No comments
Welcome back!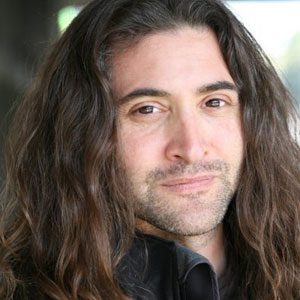 Family and friends of Andrew Koenig, better known as "Boner" on the hit show 'Growing Pains' went missing a week ago in Vancouver. Police, family and friends are all searching in hopes to find the 42 year-old actor.
Koenig was last seen on February 14th and according to a statement from TV host Dave Holmes from MaximumFun.org, missed his flight out of the Olympic host city two days later. He has recently been working as a camera operator on the comedy podcast, 'Never Not Funny.' Andrew was in Vancouver staying with Jenny Magenta, a burlesque artist, who posted a bulletin on Facebook Friday asking for help in finding Koenig. Magenta was told by his parents that he may be "severely depressed" about something. TMZ reports that Walter Koenig, Andrew's father and actor that played Chekov in the 'Star Trek' series and films, and his mother Judy described their son as "suffering from depression" and "not doing good" in the days before his disappearance.
Anyone with knowledge of Koenig's whereabouts is being asked to contact Det. Raymond Payette of the Vancouver PD at 604-717-2534.
Andrew Koenig, Boner, Dave Holmes, Growing Pains, Jenny Magenta, MaximumFun.org, missing person, Never Not Funny, tmz, Vancouver, Walter Koenig