April 7th, 6:16am November 18th, 7:58pm Nancy G.
Wednesday night's "Game of Thrones" premiere in New York brought back many of the HBO series' dead characters — well, at least the actors who played them. This allowed for innumerable reunions between former and current cast members, including Jack Gleeson, who played King Joffrey during the first four seasons, and Sophie Turner.
It's been a few years since Joffrey has been on the show — Gleeson himself retired from acting in 2014 soon after his character was killed on screen — and it looks like he and Sansa Stark have patched things up, a lot to the embarrassment of Turner's real-life beau, Joe Jonas.
But at least the younger Jonas brother is one of the few people to know how "Game of Thrones" ends, if even if he's legally barred from telling any of us.
HBO is few days away from the premiere of the eighth and final season for "Game of Thrones" (April 14), with the series finale set for May 19. A week afterward, HBO will air a two-hour documentary chronicling the final season.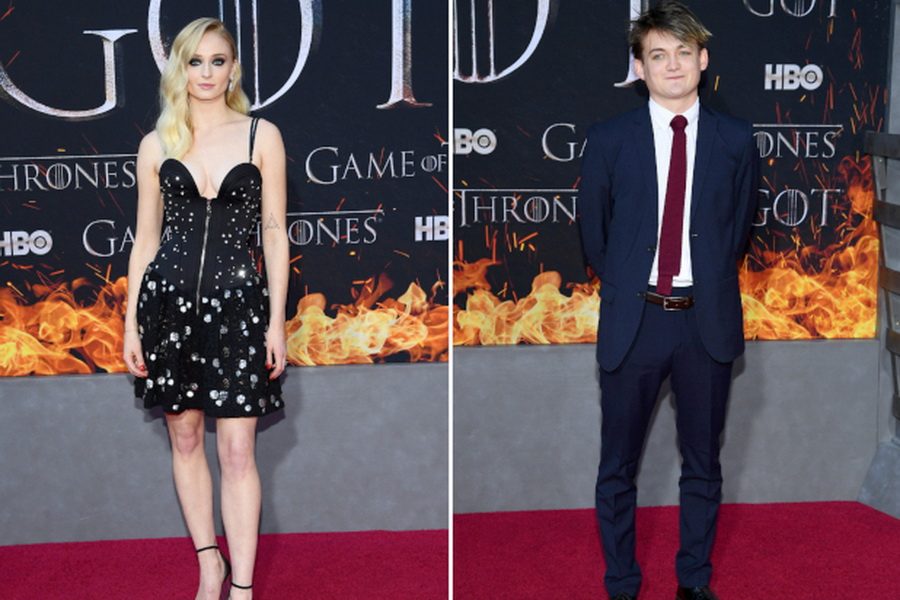 Titled "Game of Thrones: The Last Watch," the doc comes from filmmaker Jeanie Finlay, who was "embedded on the set" for a year "chronicling the creation of the show's most ambitious and complicated season."
"Game of Thrones" Season 8 premieres April 14 at 9/8c on HBO.
Copyright PopCult News